Red Leaves Express of Sweet Gum Woods of Tai Lam Country Park
(2022-2023)
Transport Information
Take MTR bus route no. K66 at MTR Long Ping Station / Yuen Long Town or red minibuses at Hung Min Court and get off at Tai Tong Shan Road bus station. Walk along Tai Tong Shan Road uphill for about 60 minutes to reach Sweet Gum Woods.
---
Road Closure
The section of Tai Tong Shan Road between the Pavilion and Tai Tong Shan Road Car Park will be intermittently closed to all vehicular traffic from about 7.00 a.m. to 7.00 p.m. daily on Saturdays, Sundays and Public Holidays from 3 December 2022 (Saturday) to 15 January 2023 (Sunday).
---
Special Traffic Arrangement
Points to Note
Please wear a mask, maintain good personal hygiene and keep social distancing.
Share the use of forest track. Safety comes first. Watch out for vehicles/bicycles.
Share the natural scenery, refrain from stepping on or picking plants.
Keep country parks clean. Sweet Gum Woods is a bin-free trail. Please take your litter home.
Avoid one-off disposables. Let's go plastic free.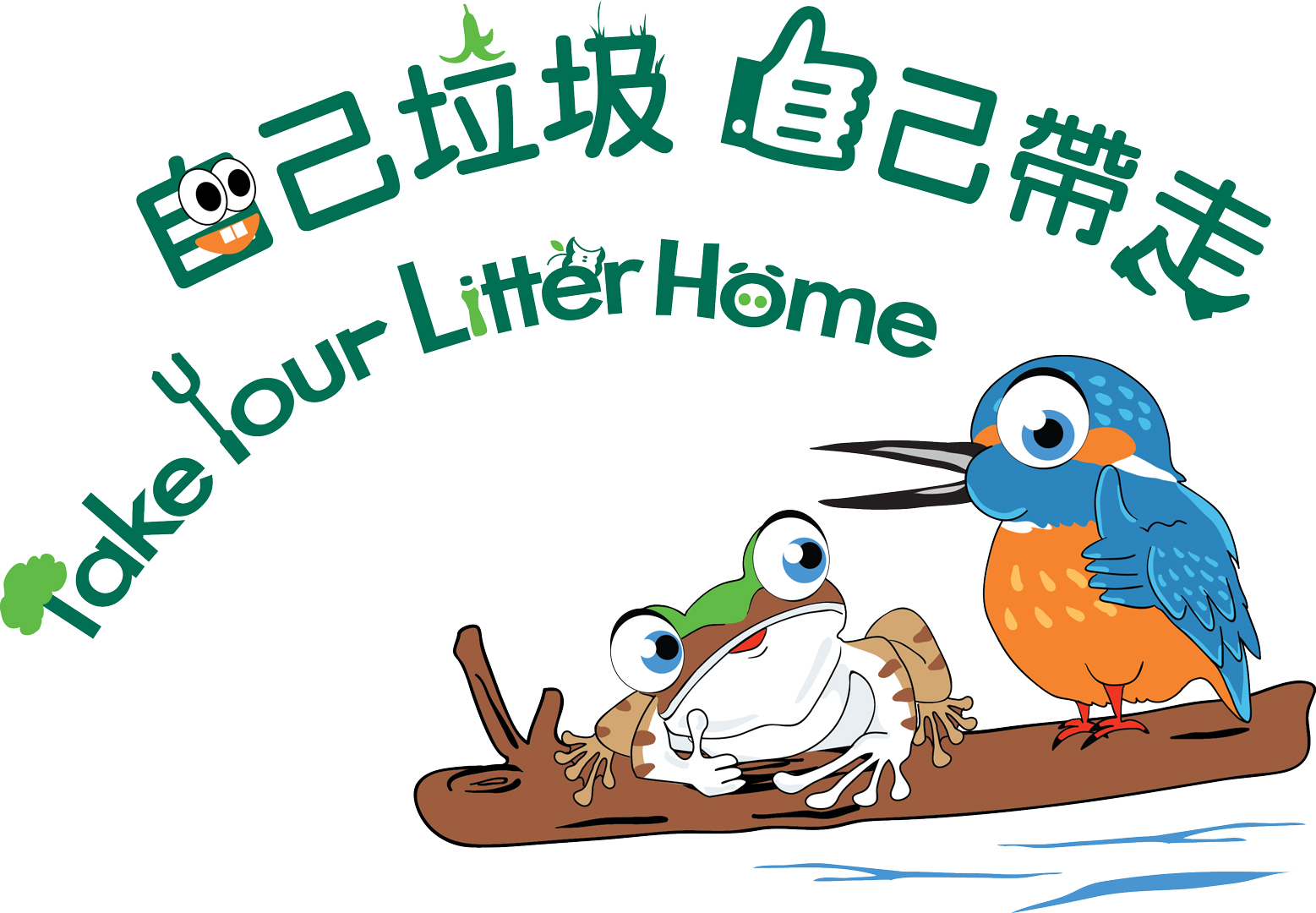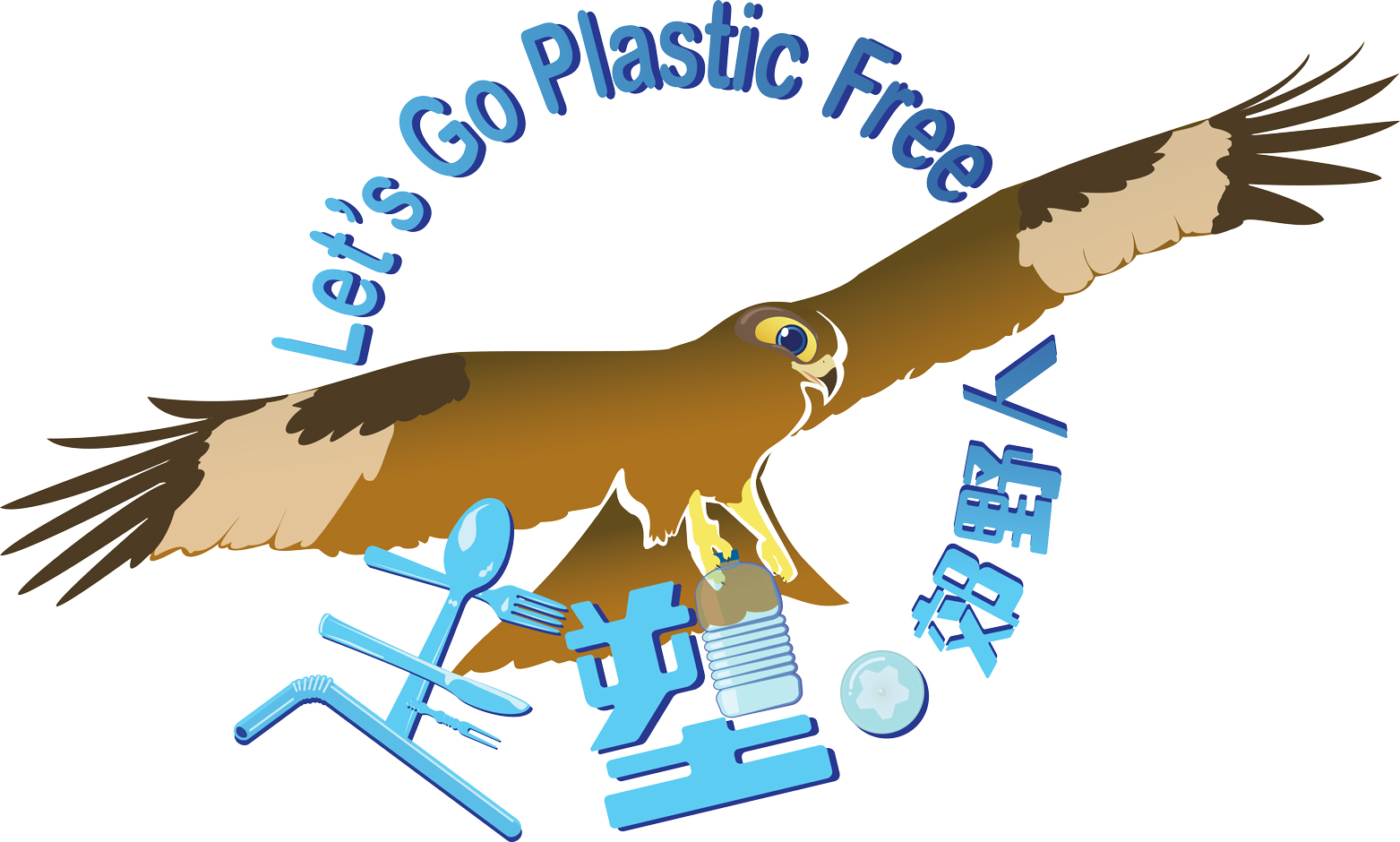 ---
Know More
Why do leaves turn red?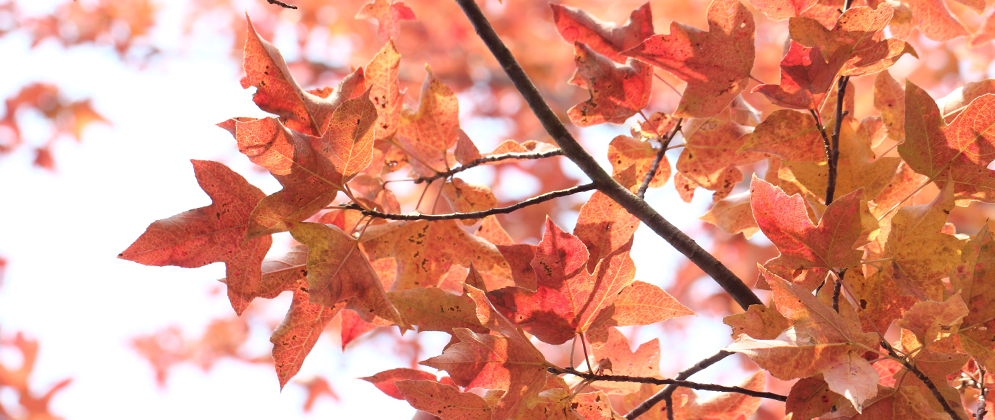 The leaf's cells contain not only chlorophyll, but also carotenoids and anthocyanin. Due to the dry weather in autumn, low temperature and strong sunlight fasten the decomposition of chlorophyll. However, this facilitates the leaf's cells produce anthocyanin while the carotenoids is unaffected. Consequently, we can see the phenomenon of some leaves turning yellow and red in autumn.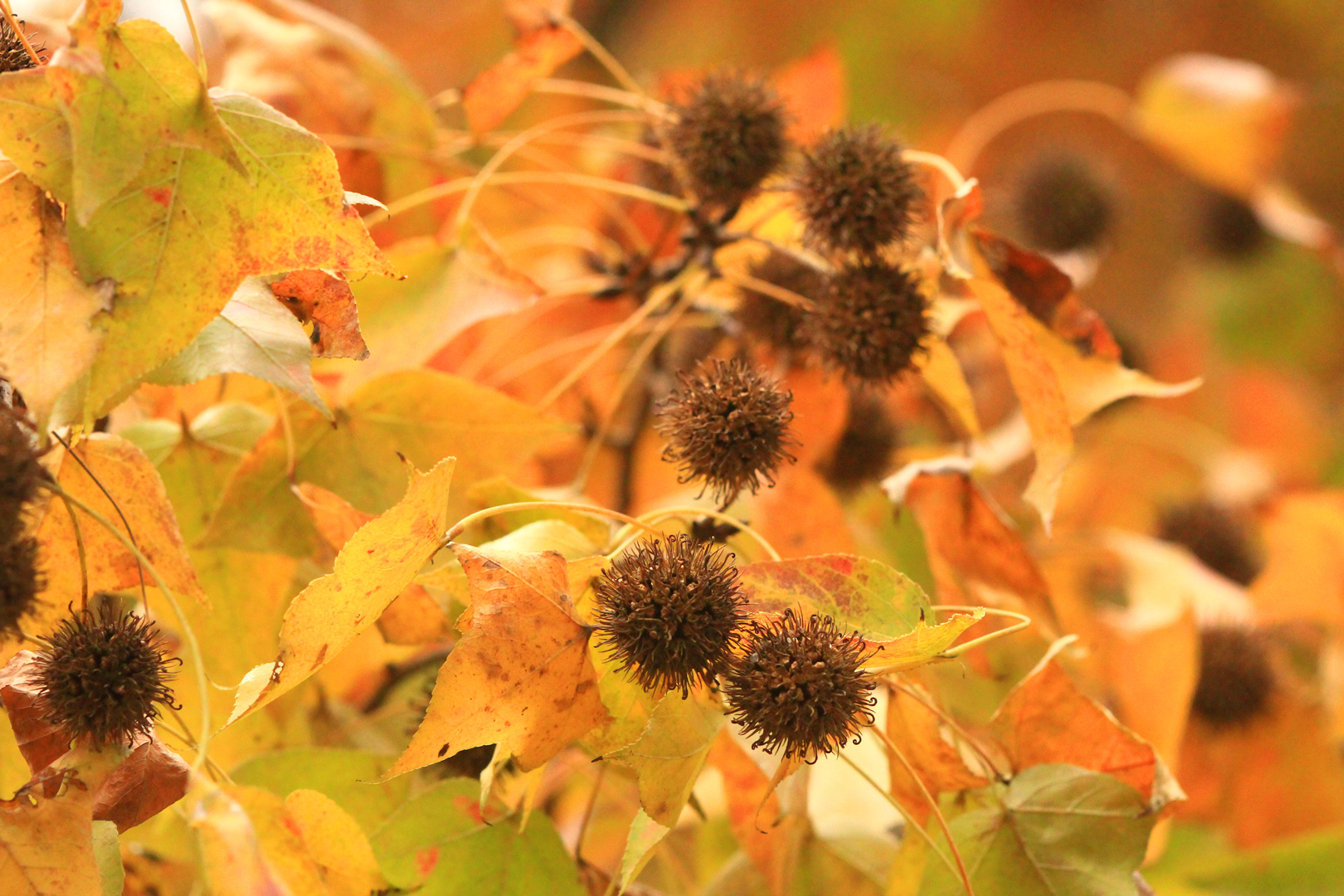 Which species will turn red in autumn and winter?
楓香 Liquidambar formosana (Sweet Gum)

烏桕 Sapium sebiferum (Chinese Tallow Tree)
Other tree species with asethetic value in Winter
Other tree species with asethetic value in Winter