Curriculum-based Outdoor Learning Programmes in Country Parks (Secondary School) - Countryside Learning Banner
Curriculum-based Outdoor Learning Programmes in Country Parks (Secondary School) - Countryside Learning
Curriculum-based Outdoor Learning Programmes in Country Parks (Secondary School) - Countryside Learning
Environmental education has become increasingly important. Learning in nature and outdoor environments can enhance the students' connection with nature and is conducive to the development for students. 24 country parks and 22 special areas in Hong Kong are home to a rich tapestry of habitats (such as streams, rivers, forests, natural coasts and wetlands), ecosystems and wildlife species, which renders Hong Kong vast potential in developing outdoor nature-based education.
To tap on the resources of country parks, the Agriculture, Fisheries and Conservation Department in collaboration with the Education University of Hong Kong, develops the Curriculum-based Outdoor Learning Programmes in Country Parks – "Countryside Learning", aiming at facilitating the use of country parks and special areas as a learning platform, with the purpose of enhancing students' knowledge, promoting nature appreciation and environmentally responsible behaviours. Outdoor learning experiences in country parks are in particular relevant to teaching subjects including geography, science, biology, general studies and cross-curricular study of environmental education in local formal educational contexts.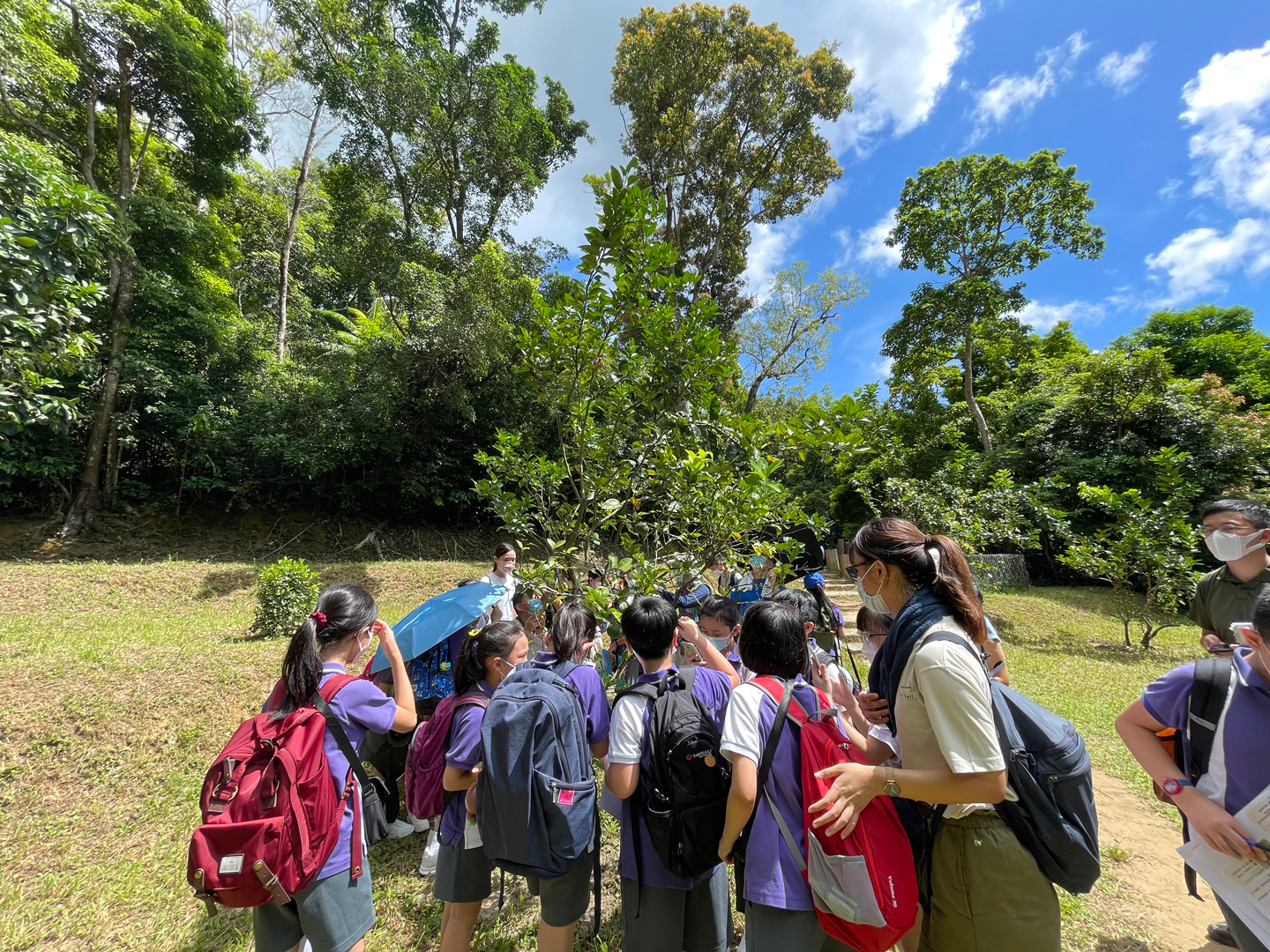 Class
Subject
Theme
Location
Details

Senior Secondary
(S4-S6)

Geography

Fluvial Environment

Bride's Pool, Plover Cove Country Park

Biology

Woodland Ecosystem

Tai Mo Shan Country Park
Note: When conducting the field trip, teacher must follow Guidelines on Outdoor Activities or the relevant guidelines/notices on field trips by the Education Bureau, Health Advice to Schools for the Prevention of Coronavirus Disease (COVID-19) by the Department of Health and all other prevention guidelines on COVID-19 by the Government of the HKSAR.
Text and Rich Text(Curriculum-based Outdoor )
Points to note:
1. Applications should be submitted no earlier than 6 months but at least 2 weeks before the date of the activity.
2. Application will be processed on a first-come-first-served basis.
3. Application should be submitted by school. Please refer to the programme details for the maximum capacity in each time slot.
4. Please refer to the event calendar for checking the location availability and selecting the appropriate date and session.
5. Please provide adequate, correct and clear information. Incomplete application will not be processed.
6. Each school should arrange the teachers / instructors to oversee the order and safety of the participants according to the EDB Guidelines.
7. Schools shall arrange their own transportation for the designated locations in country parks.
8. Successful candidates will be notified by email.
9. Please treasure educational resources. If you decide to cancel the booking, please notify us at your earliest convenience.
10. To enjoy a safe and environmentally friendly excursion, teachers are advised to refer to the School Guidelines and give a briefing to students to arouse their awareness on hiking safety and conservation before conducting outdoor activities in country parks.
11. Teachers should pay attention to weather forecasts/reports before and during the field trip and receive such information through television, radio and over the telephone. When bad weather is expected, schools should decide whether to change the programme or cancel the activity at the earliest possible time.
12. According to EDB Guidelines on Outdoor Activities, fieldwork should be cancelled if:
a tropical cyclone warning signal is hoisted
there is a/an amber, red or black rainstorm warning
a thunderstorm forecast/warning is issued
the Forecast of Health Risk of the Air Quality Health Index is Serious (AQHI Scale 10+) for General Stations
13. During outdoor activities, teachers should pay attention to / remind students on the following points:
Teachers should give full attention to the safety of students while ensuring that students stay in the designated areas for activities and not to leave without permission.
Remind students to put on long-sleeved shirts and pants that are light in colour, as well as shoes that cover entire foot, and bring along suitable caps.
Remind students to drink adequate amount of water in summer to avoid dehydration or heat stroke.
Do not pick or damage plants, do not disturb or catch animals.
Do not touch the wild animals, bird feathers or their droppings. Wash hands right after the activities.
Protect countryside, support waste reduction, and "Take Your Litter Home".
---
Enquiry:
Please contact Tai Mo Shan Country Park Visitor Centre on Monday, Wednesday to Sunday and Public Holidays 9:30 a.m. - 4:30 p.m (except the first two days of the Chinese New Year) at 2498 9326 or email to tmscpvc@afcd.gov.hk.
---